Did you know that the number of telehealth encounters increased up to 20 times during the pandemic? The number of telehealth encounters leaped from 10,000 to an estimated 14,000 to 230,000, according to Dr. Chad Ellimoottil, an assistant professor at the University of Michigan.


The staggering statistic indicates a telehealth revolution that has encouraged incorporating health and technology, even after the pandemic. The growing presence of the subject demands an evaluation of potential benefits or harms. Although I am by no means an expert on the subject, everyone should understand the primary effects telehealth will have on care.


Let's be clear; telehealth is the ultimate integration of healthcare and technology, which takes forms in many ways, from e-consultations to remote monitoring to digital health records.


Every health sector has adopted telehealth, it seems. Routine health. Medical testing. Counseling. Our very own CEO, K. Todd Houston, wrote a book called "
Telepractice in Speech-Language Pathology
," which you can find
here
.
Telehealth has terrific potential as it reaps the same benefits that remote work or school does:


1. Convenience: In the comfort of wherever you are located, you can have a professional assess your problem in what seems like only a click away.


2. Accessibility: Those in rural areas or disabled can be given quality care without needing to commute. No one has the excuse to be denied service based on geography or ability anymore.


3. Affordability: Lower costs can be realized since overhead or physical expenses are cut out of the equation.


4. Societal Costs/Savings: By essentially eliminating travel time to and from appointments, there is a reduction in transportation cost, less time away from home and work, and a limited need to hire childcare assistance while the parent(s) are at appointments.


You would believe that realizing these advantages would be a no-brainer, but with any significant change there is an opposite reaction:


1. Income Loss: While there may be some societal cost savings with increased worker productivity and associated travel costs, there is speculation that hospitals will face a shortfall in their operating budget due to insurance companies and the government not factoring in all the additional overhead costs necessary to conduct telehealth visits.


2. Lack of Face-To-Face: Nonverbal communication makes up more than 50% of your communication with another person. Telehealth makes face-to-face interaction hard or cuts out human contact entirely. If healthcare serves humans, it seems counterintuitive to cut them out.


Another factor to keep in mind is that the charges for telehealth can be drastically lower than the wages of healthcare workers. It's great to hear that artificial intelligence and robots could perform routine diagnostics to free up valuable healthcare workers' time. Still, it's worrying to learn that a robot may have the capacity to replace a worker if cost is the only variable.


The effects of telehealth are profound. We have to keep in mind how we can best use telehealth to our advantage while still mitigating the potential problems.


I hope that you will use this information to inform your decisions either as a practitioner or patient. After all,
the more we can understand something, the better equipped we are at helping ourselves an
d othe
rs.


Connect, Communicate, and Collaborate. That is the 3C way.


This article is based on a piece done by Freakonomics Podcast. The original sources can be found here:
https://freakonomics.com/podcast/telehealth/
https://freakonomics.com/podcast/cobots/
©Photo by evsvolf from Elena Volf via Canva.com
You've certainly experienced loneliness, right?. But did you know about its long-term effects?

Former surgeon general, Vivek Murthy, claims that:

"People who struggle with loneliness end up living shorting lives…are at an increased risk for heart disease, depression, dementia, anxiety, and a host of other conditions."


Now that statement makes you stop and think, "I don't want that." Now to clarify, loneliness isn't inherently wrong; each one of us needs time alone. It also is not entirely based on how big or small your social network encompasses. Instead, loneliness becomes an issue when it turns into something more chronic.


Professor of psychology and neuroscience at Brigham Young University, Julianne Holt- Lunstad, defines loneliness as
:
"
"…the discrepancy between our actual level of social connection and our desired level of connection."

You see, what's haunting about loneliness is that it shows no prejudice based on race, class, or gender. Anyone can feel lonely, even if it seems like they would be the last person to experience it.

The idea of loneliness can heavily impact not just a person's physical health but mental health too. Support systems feel like they're breaking down. All you feel is isolation. Self-preservation takes over.

The point of learning about the effects of loneliness shouldn't make you dismayed. Instead, it should inform you to protect yourself against chronic loneliness better and assist others when they could feel lonely. Loneliness indicates that we should be connecting with others to live in a community.

Think about what community means or looks like to you:


What does community look like to me? In-person? Digital?

What are some communities that I could be a part of based on shared interests?

Try to identify what friends you connect with most:
Which friends do you connect with the most? Why?

Should I start making a weekly or monthly time to hang out more with this friend?

Or you could start making new connections at the park, an event, at school. Anywhere. On the flip side, give people grace when they might be feeling lonely. Their distance and bad behavior may be symptoms of a more significant issue they are internalizing. Better yet, ask them if they need help with anything. You could brighten their day.


If you or someone else you know ever starts feeling loneliness in the worst way, breathe. Realize that often it's a temporary phase that can be resolved by leaning on old connections or creating new ones. Of course, dealing with loneliness is a personal process. Take your time.


There is no shame in feeling lonely. However, we should remember to do our best to avoid the type of loneliness that affects physical and mental health because there is so much more life to live.


Connect, Communicate, and Collaborate. That is the 3C way!


Thanks for reading,


~Katheryn


Note: This article is a summary and review of a piece done by Freakonomics Podcast. The source can be found here: https://freakonomics.com/podcast/loneliness/.
STAY CONNECTED, RECEIVE OUR UPDATES DIRECTLY TO YOUR EMAIL.
Subscribe to
3C Digital Media Network Blogs
3C Digital Media Network, LLC will use the information you provide on this form to send you our blog posts and occasional information and updates on products, tools, and resources. You can change your mind at any time by clicking the unsubscribe link in the footer of any email you receive from us, or by contacting us at

[email protected]

.



We will treat your information with respect. For more information about our privacy practices, please visit our website at

3cdigitalmedianetwork.com

. By clicking the Subscribe button, you agree that we may process your information in accordance with these terms.
About the blogger
Katheryn Frazier, Digital Media Editor and Producer
Katheryn is a native of Pennsylvania who holds previous experience in marketing, journalism, and publishing.

In May of 2021, she earned a B.A. in Communication Studies from Grove City College. Currently, she works in the office of marketing and communication at a higher education institution.

Her primary responsibility at 3C is to manage blog production and is an occasional guest writer.

In her free time, she delights in playing musical instruments, reading, and cuddling with her cats.
Did you like this post?
Consider supporting 3C Digital Media Network Blogs.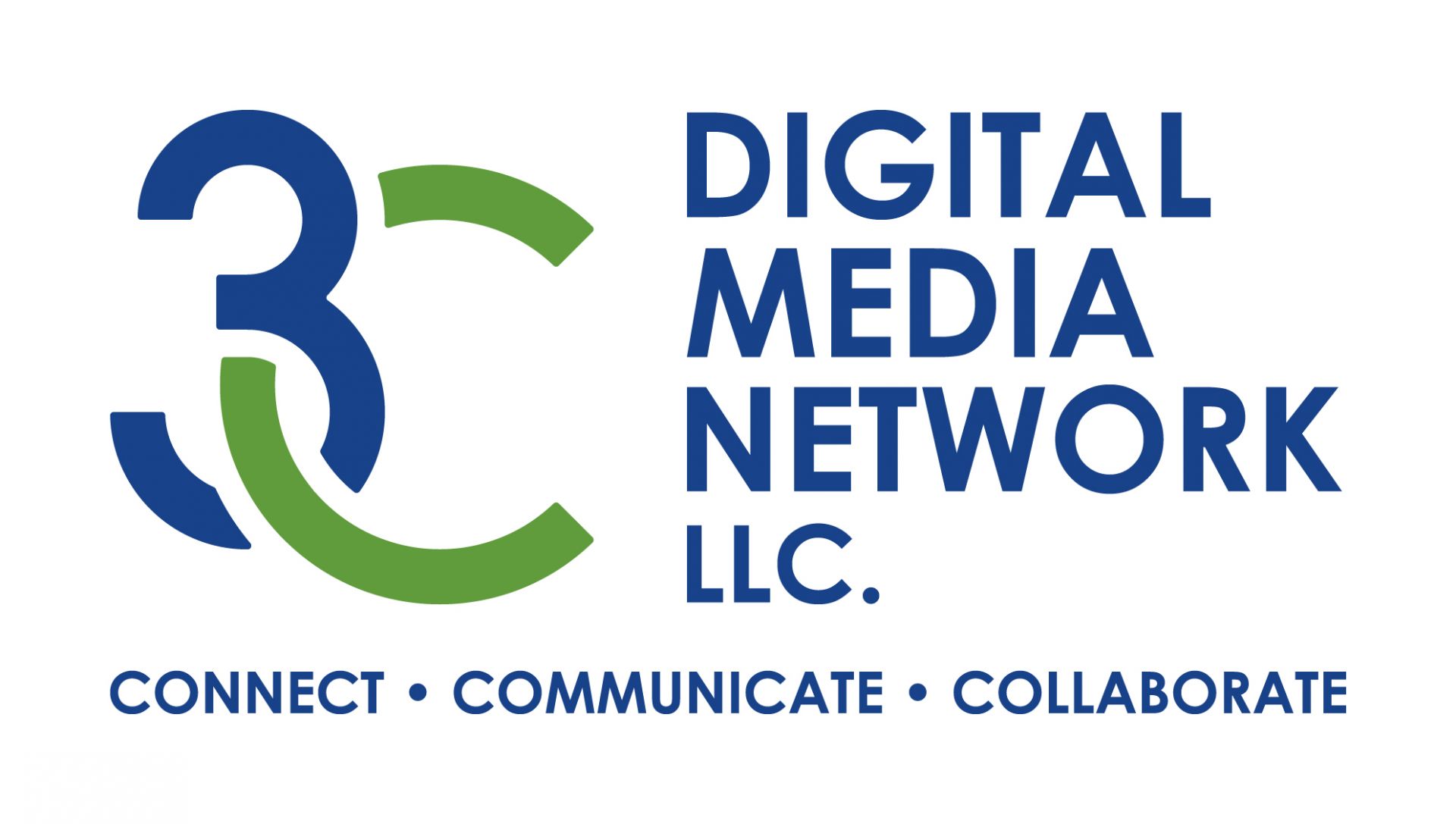 Sign up to learn about new updates, resources, and courses.