"Allied health encompasses a broad group of health professionals who use scientific principles and evidence-based practice for the diagnosis, evaluation and treatment of acute and chronic diseases; promote disease prevention and wellness for optimum health, and apply administration and management skills to support health care systems in a variety of settings.
The professions included as allied health vary from country to country; however, estimates have suggested that as much as 60% of the U.S. healthcare workforce may be classified as allied health. Allied health plays an essential role in the delivery of health care and related services in the U.S. and throughout the world."
~Retrieved from www.asahp.org, March 25, 2021
When I read this definition, my eyes are drawn to the words broad, professionals, scientific principles, evidence-based practices, evaluation, and treatment.
I have heard through the years much debate about which professional disciplines are considered part of allied health. With the exception of medicine and nursing, anyone who applies evidence-based practices to help identify problems and provide treatment or support to help a person reach their fullest potential is considered an allied health professional.
This is important because there is strength in numbers when advocating for our professions and the patients we serve. Often there are issues that need to be addressed. Advocacy efforts can extend to federal, state, or local legislative bodies. Insurance companies too.

When coalitions are formed, we educate one another about the issues we are facing professionally. It also is the opportunity to lend support to our colleagues in times of need.
Similarly, over the past ten years, allied health disciplines have embraced inter-professional service delivery. The expectation is to collaborate among allied health professionals, especially when multiple professionals serve the same patient.
For example, a speech-language pathologist can reinforce physical therapy goals if a patient is moved across the treatment room. Likewise, the physical therapist can reinforce speech and language goals when communicating with the patient.

Through inter-professional service delivery, the patient experiences more integrated reinforcement of their therapeutic goals. This method results in better outcomes overall.
It's essential to work together, communicate, and collaborate when delivering allied health services. These inter-professional teams function the best when each member's role is clarified and understood by everyone else.
Trust, personal confidence, and the ability to overcome adversity are also important. Challenges require every member to remain committed to the collective goal despite setbacks that most assuredly occur.
The ability to overcome personal conflict is another key trait in a good team. Professionals must be able to overcome personal differences even if they do not always get along.
A final trait that a team should possess is the need to embrace collective leadership. This is a philosophy that takes the pressure off any one individual and disperses it throughout the group. Each member of the inter-professional team has the responsibility of making sure the team runs optimally. When problems do arise, solutions are easily discussed and implemented.
These concepts of inter-professional education and service delivery frame the work done at 3C. As a company, our focus is on creating and disseminating innovative content that appeals to a range of allied health disciplines.

When possible, content will be developed collaboratively with one or more allied health professionals representing differing disciplines.
We believe that by working together, greater insights, perspectives, and solutions improve the service delivery our patients receive. This equates to content – blogs, webinars, courses, and podcasts. You name it.
Too often, professionals work within our vertical silos. Our continuing education and other training opportunities seldom include other disciplines. We want to create a different online learning environment that supports a community of professionals seeking to learn from each other.
To make this happen, we need you and your content. Or, perhaps, we were hoping you could reach out to a colleague or someone in a different allied health discipline. After you do that, contact us with your ideas. We'll guide any allied health professional and the content they want to contribute. Individually we can only do so much, but together we can fundamentally change the world!
Connect, Communicate, and Collaborate. That is the 3C way.
~Tami and Todd

©Created via Doodly
STAY CONNECTED, RECEIVE OUR UPDATES DIRECTLY TO YOUR EMAIL.
Subscribe to
3C Digital Media Network Blogs
3C Digital Media Network, LLC will use the information you provide on this form to send you our blog posts and occasional information and updates on products, tools, and resources. You can change your mind at any time by clicking the unsubscribe link in the footer of any email you receive from us, or by contacting us at

[email protected]

.



We will treat your information with respect. For more information about our privacy practices, please visit our website at

3cdigitalmedianetwork.com

. By clicking the Subscribe button, you agree that we may process your information in accordance with these terms.
About the blogger
Tamala S. Bradham, Ph.D., DHA, CCC-A, CPPS, CPHQ
For 25 years, Dr. Bradham's career has always centered on developing and implementing new, innovative service delivery models to improve care delivery.

As a clinician, researcher, published author, and professor, she is a multi talented and multifaceted leader that inspires those around her to deliver best practices based on the current state of knowledge, explore opportunities to improve service delivery, and innovate solutions for the tomorrow.


As a partner with 3C Digital Media Network, Dr. Bradham will connect people with great talents and knowledge to the network, collaborate with others to improve and develop oneself, and communicate with genuine passion and transparency.
About the blogger
K. Todd Houston, PhD, CCC-SLP, LSLS Cert. AVT
Todd currently a Professor of Speech-Language Pathology at The University of Akron. In a career that has spanned nearly 30 years, Dr. Houston has been a photojournalist, an Executive Director/CEO of an international non-profit organization, a clinician, published author, researcher, and an academic.

This professional journey has shaped a world-view that embraces diversity and supports engagement across cultures. Dr. Houston has a passion for ensuring that others have an opportunity to fully express themselves.

Combining his journalism background with more than two decades of focused work with children and adults impacted by hearing loss, Dr. Houston has co-created a company that is committed to producing a range of content that informs and inspires.


Through the 3C Digital Media Network, Dr. Houston will bring together a diverse array of voices who can tell their stories and inspire others to be their very best selves.
Did you like this post?
Consider supporting 3C Digital Media Network Blogs.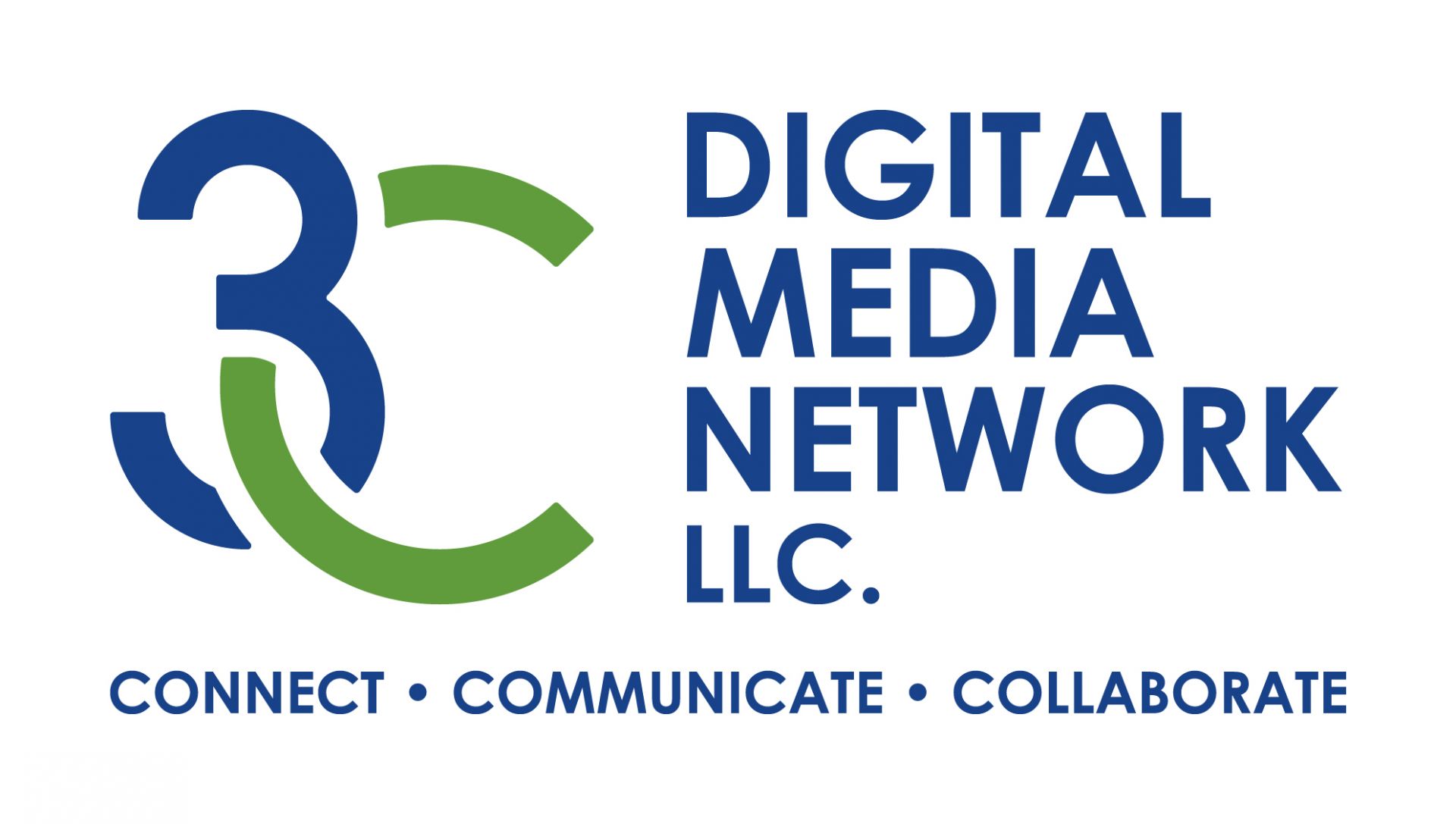 Sign up to learn about new updates, resources, and courses.