This Affiliate Agreement ("Agreement") contains the complete terms and conditions between us, 3C Digital Media Network, LLC, and you, Affiliate, regarding your application to and participation in, the 3C Digital Media Network, LLC Partners Affiliate Program (the "Program") as an affiliate of 3C Digital Media Network, LLC.

In these Terms & Conditions, "Company", "we", "us", and "our" means 3C Digital Media Network, LLC, an Ohio limited liability company.

"Affiliate", "you" and "your" means the individual or organization that is applying to become a participant in the Program and who will accept these terms and conditions upon joining the same.

By accepting these Terms & Conditions you agree to be bound by them and shall enter into a binding agreement with us (the "Agreement").
1. PROGRAM ENROLLMENT.
(a) To begin the enrollment process, Affiliate must submit an application on the Company's website.
(b) We will evaluate your application in good faith and will notify you of your acceptance or rejection in a timely manner. We may reject your application for any reason or no reason at all.
2. WEBSITE MAINTENANCE AND CONTENT
(a) Maintenance. Each Party shall be exclusively responsible for maintaining and updating its own website. Your website shall remain functional, allow reasonable downtime for maintenance, and be accessible to all users of the internet.
(b) Content. You may not host any content that is in any way unlawful, harmful, threatening, obscene, harassing, discriminatory, defamatory or otherwise objectionable; facilitates or promotes violence, terrorism, or any other criminal activity; is sexually explicit; or infringes or assists or encourages the infringement of any intellectual property rights belonging to any person.
(c) Display of Company Information. As an affiliate, you are free to display pricing and other information relating to our Service Packages on your website. It is your responsibility to keep such information up-to-date through your own efforts; we will not provide pricing information updates to you. We reserve the right to alter pricing at any time in accordance with our own policies.
(d) Third-Party Content. Affiliate shall not be under any obligation to pre-screen any content added to their website by third parties. However, in the event that Affiliate receives notice of any content that falls under Section 3(b) of this agreement, such content must be removed within five (5) business days of receipt of such notice.
3. AFFILIATE RESPONSIBILITIES:
(a) Account Information. You are responsible for providing us with full and accurate account information and for keeping that information up to date. Such information may include but is not limited to contact details, payment details, tax information and any other details we may require. We reserve the right to request additional data regarding all the websites where you promote Company and the promotional practices you use. Failure to provide accurate information may result in exclusion from the Program, suspension or termination of your Affiliate account and forfeiture of any commissions.
(b) Affiliate Links. The Affiliate Dashboard will contain all requisite materials for an affiliate link to our website. These materials will include the HTML code for the link and/or a selection of graphics files to which the HTML code should be applied. It is your responsibility to maintain affiliate links on your website. The HTML code as it appears in your Affiliate Dashboard must be copied exactly and not altered in any way. An incorrect HTML code may result in your receiving no credit for sales of Service Packages that are generated through your website.
(c) Graphics. Under no circumstances may any of the graphics files provided by us be modified in any way without our prior written authorization. You may not use graphics files of your own to link to our site. All graphics files that we may provide for use as links may be displayed throughout your website as you deem appropriate, subject to our prior consent. We reserve the right to request the alteration or removal of a link from your website.
(d) Affiliate is prohibited from doing any of the following: (i) you should not create more than one Affiliate account; (ii) you cannot refer yourself, and you will not receive a commission on your own accounts. You should not use our Program to refer companies that you own or in which you have shares or other interests; and (iii) you should not engage in any blackhat SEO/spam link building techniques in order to generate more referrals for the Company.
4. AFFILIATE ADVERTISING:
Inappropriate ways of advertising include, but are not limited to: (i) using any illegal or spam method of advertising, e.g. unsolicited email, an unauthorized placing of the link in forums, newsgroups, message boards etc.; (ii) bidding on keywords and phrases containing the Company trademark, or variations or misspellings of the trademarked term on Pay per Click or Pay per Impression campaigns on the search engines (Google, Yahoo, MSN, Ask, Bing or others) without our prior approval; (iii) using traffic generated by pay to read, pay to click, banner exchanges, click exchanges, PPV advertising, pop-up/under, or similar methods; (iv) providing cash backs, rewards or any other kind of incentives to obtain the sale without our prior approval; and (v) using our advertising and promotional materials, trademark or name in a way which negatively affects our image. Company shall have the sole right to decide if a promotional method you use is appropriate.
5. COMPANY RESPONSIBILITIES:
(a) Orders. We shall be responsible for order entry, payment processing, cancellations and all subsequent customer service. You shall have no further involvement with the customer or the completion of the transaction and all customers will be made aware of the same.
(b) Affiliate Sales Reporting. We will track the following elements of all sales: origin, Service Package selected, and revenue generated. Full reports of all sales generated through the links on your website will be available in your Affiliate Dashboard. We reserve the right to alter the form and content of such reports without notice.
6. COMMISSION AND REFERRAL FEES:
(a) You will be paid commission at the rates set out in this Section on the net profits of sales generated through your website. Company's calculation of net profits and commissions shall be conclusive in the absence of manifest error.

(b) Commission shall be calculated on the following basis:
i. Notwithstanding anything to the contrary in this Agreement, all sales that result from direct referrals will attract a commission of 3%.
ii. In the event that a customer resulting from a direct referral renews a Service Package upon the initial sale for which you earned commission, such a renewal will attract a commission of 3%. Where a customer does not renew a Service Package at the end of that package's original term but reactivates that Service Package at a later time, this provision shall still apply.
iii. Cookies and IP logs will identify customers that have previously been referred through your website. In the event that such customers are identified, sales that do not fall within Section 6(b)(ii) will (unless referred directly from another affiliate's website) attract a commission of 3%. This Sub-Section shall apply only until the expiration or removal of our cookies by the customer or for a period of thirty (30) days after the most recent direct referral for a particular customer, whichever is earlier.
iv. In the event that a customer cannot be tracked, no commission will be paid.

(c) Commission shall only be calculated once we have received payment in full from the customer. Only once payment has been received in full will sales be logged in your Affiliate Dashboard but will be shown as pending for thirty (30) days after the order has been completed.

(d) Commission payouts will be scheduled for the 20th of every calendar quarter. Every Affiliate will receive commissions only for subscriptions that have passed a 30-day limit. The minimum payout amount is $50 of commissions per Affiliate.

(e) Commissions will be sent to the PayPal email address of the Affiliate or bank account as provided in their registration data. Existing subscribers may get part of their commissions in the form of free courses or promotional credits added to their accounts, up to the sum of their monthly or yearly subscription fees payable to the Company. Any subsequent commissions shall be sent to their PayPal account, as described above.

(f) In the event of any refunds issued for any reasons including, but not limited to fraud and where such refunds are not incurred through any fault of ours, you may be contacted to arrange for the repayment of any related commission.

(g) By accepting this Agreement you hereby acknowledge that you are solely responsible for the payment of tax on any income you may generate through your involvement in the Program.

(h) We reserve the right to modify our commission rates at any time. You will be given ten (10) business days' prior written notice (the "Notice Period") of any such change. You will be given the option to opt out of the Program within the Notice Period and will, on the exercise of that option, be paid any Commission due to you, notwithstanding the total commission earnings requirement.
7. AGREEMENT DURATION AND TERMINATION:
(a) This Agreement shall come into force and become binding on the Commencement Date and shall continue in force for a period of twelve (12) months from that date (the "Initial Term"). Following the Initial Term, Affiliate's enrollment in the Program shall be renewed automatically for successive periods of twelve (12) months (each a "Renewal Term") unless and until terminated in one of the following manners:

i. Either Party may choose not to renew the Agreement at the end of the Current Term for any reason provided that written notice is given at least ten (10) business days before the end of the Current Term; or

ii. In the event of a material breach of this Agreement, the non-breaching Party may terminate the agreement by providing written notice of the breach to the breaching Party. If the material breach is not rectified within ten (10) business days of the notice, the Agreement will be terminated.

(b) Upon the termination of the Agreement for any reason, Affiliate shall remove the links established under this Agreement and all licenses granted shall terminate.

(c) In the event that we terminate the Agreement for your material breach of any provision contained herein, any Commission owed to you at that time shall be forfeited.
8. INTELLECTUAL PROPERTY:
(a) All documentation, information, know-how, methodologies, trademarks, other materials (including, without limitation, computer programs, reports and specifications), our website (including, but not limited to: all code, text, sound, video, graphics, photographs and other images that form a part of the site, supporting documentation such as site plans, maps, design sketches and other preparatory material), and derivative works thereof provided to Affiliate by or on behalf of Company; owned by Company as of the Effective Date of this Agreement; or developed by or on behalf of Company outside the scope of this Agreement (collectively, the "IPRs"), and all associated intellectual property rights, will remain the sole and exclusive property of Company. Affiliate will use the IPRs only as necessary in performance of this Agreement and will not transfer, sell, rent, lease, or make the IPRs available to third parties except as necessary in performance of this Agreement. Affiliate acknowledges that it has no rights, express or implied, in the IPRs, and save as otherwise expressly provided in this Agreement, the use of such IPRs shall not be construed as a grant of any right or license to use it for any other purpose. Any and all intellectual property developed, invented, or conceived of solely by Company, including but not limited to, updates, improvements, modifications, and derivative works, shall be exclusively owned by Company.

(b) So long as you are in compliance with this Agreement, Company grants a non-exclusive limited, non-transferable, royalty-free license to use the Company's logos and trademarks. Affiliate may use our trademarks only to the extent required to establish links and perform obligations as an Affiliate under this Agreement. You may not copy, decompile, reverse engineer, disassemble, attempt to derive the source code of, modify, or create derivative works of the IPRs, any updates, or any part thereof. Any attempt to do so is a violation of this Agreement. If you breach this restriction, you may be subject to prosecution and damages.
9. LIMITATION OF LIABILITY AND INDEMNITY:
(a) COMPANY provides the Services, WEBSITE, AND PROGRAM "as is," "with all faults", and the entire risk as to satisfactory quality, performance, accuracy, and effort is with you. To the maximum extent permitted by applicable law, COMPANY makes no representations, warranties or conditions, express or implied. COMPANY expressly disclaimS any and all warranties or conditions, express, statutory and implied, including without limitation: (a) warranties or conditions of merchantability, fitness for a particular purpose, workmanlike effort, accuracy, title, quiet enjoyment, no encumbrances, no liens and non-infringement; (b) warranties or conditions arising through course of dealing or usage of trade; and (c) warranties or conditions of uninterrupted or error-free access or use. You assume all risk for any damage that may result from your use of or access to the WEBSITE OR PROGRAMs, including all COMPANY materials, available through the WEBSITE.

(b) In no event will COMPANY and its affiliates be liable for any indirect, consequential, special, incidental, or punitive damages (including damages for loss of profits, goodwill, or any other intangible loss) arising out of, based on, or resulting from this Agreement or your use or access, or inability to use or access, the WEBSITE, PROGRAM, or any of the materials on the WEBSITE, whether based on (a) breach of contract, (b) breach of warranty, (c) negligence, or (d) any other cause of action, even if COMPANY has been advised of the possibility of such damages. To the fullest extent permissible pursuant to applicable law, COMPANY and its affiliates assume no responsibility for any (e) errors, mistakes, or inaccuracies of the Content or other materials, (f) personal injury or property damages, of any nature whatsoever, resulting from your access to or use of the PROGRAM and WEBSITE, (g) any unauthorized access to or use of our servers and/or any and all personal information stored therein, (h) any interruption or cessation of transmission to or from the WEBSITE, (i) any bugs, viruses, trojan horses, or the like that may be transmitted to or through our WEBSITE and Products by any third-parties, (j) any errors or omissions in any Content or other materials or for any loss or damage incurred as a result of the use of any materials posted, emailed, transmitted, or otherwise made available through the WEBSITE, and/or (k) the defamatory, offensive, or illegal conduct of any third-party. The aggregate liability of COMPANY and its affiliates to you for all claims arising out of or relating to the use of or inability to use any portion of the Services, Products or otherwise under this Agreement, whether in contract, tort, or otherwise is limited to $10.00. Some jurisdictions do not allow the exclusion or limitation of liability for consequential damages. Accordingly, the above limitations may not apply to you. Each provision of this Agreement that provides for a limitation of liability, disclaimer of warranties, or exclusion of damages is intended to and does allocate the risks between the parties under this Agreement. This allocation is an essential element of the Agreement of the parties. The limitations in this section will apply even if any limited remedy fails its essential purpose.

(c) You agree to defend, indemnify, and hold Company, its affiliates, licensors, suppliers, and third-party service providers, and each of their respective members, officers, employees, contractors, agents, successors, and assigns harmless from and against any claims, actions, demands, liabilities, and settlements including, without limitation, reasonable legal and accounting fees, resulting from, or alleged to result from, your use of the website, the Program, or your violation of this Agreement. Company reserves the right to assume the exclusive defense and control of any matter otherwise subject to indemnification by the user, in which event the user will cooperate in asserting any available defenses.
10. CONFIDENTIALITY:
Each Party (a "Receiving Party") shall keep the confidential information belonging to the other Party (a "Supplying Party") confidential and secret and shall not use or disclose or make the confidential information available, directly or indirectly, to any person other than its officers and employees who need the confidential information enable the Receiving Party to perform its obligations under Agreement and provided that such officers and employees are also obliged to keep such confidential information confidential and secret. The foregoing obligations shall not apply to any information acquired by the Receiving Party which at the time of its acquisition was in the public domain, or at a later date comes into the public domain through no fault of the Receiving Party.
11. MISCELLANEOUS
This Agreement shall embody and set forth the entire agreement and understanding between the Parties and shall supersede all prior oral or written agreements, understandings or arrangements relating to the Program or the relationship between the Parties. The Parties agree that in the event that one or more of the provisions of this Agreement is found to be unlawful, invalid, or otherwise unenforceable, that those provisions shall be deemed severed from the remainder of this Agreement. The relationship between the Parties shall be and shall remain non-exclusive. Both parties are free to enter into similar relationships with other parties. You may not assign any or all of your rights or obligations under this Agreement without our prior written consent, such consent not to be unreasonably withheld. This Agreement shall be governed by the laws of the State of Ohio, and any dispute between the Parties relating to the Agreement shall be fall within the jurisdiction of the courts of the State of Ohio.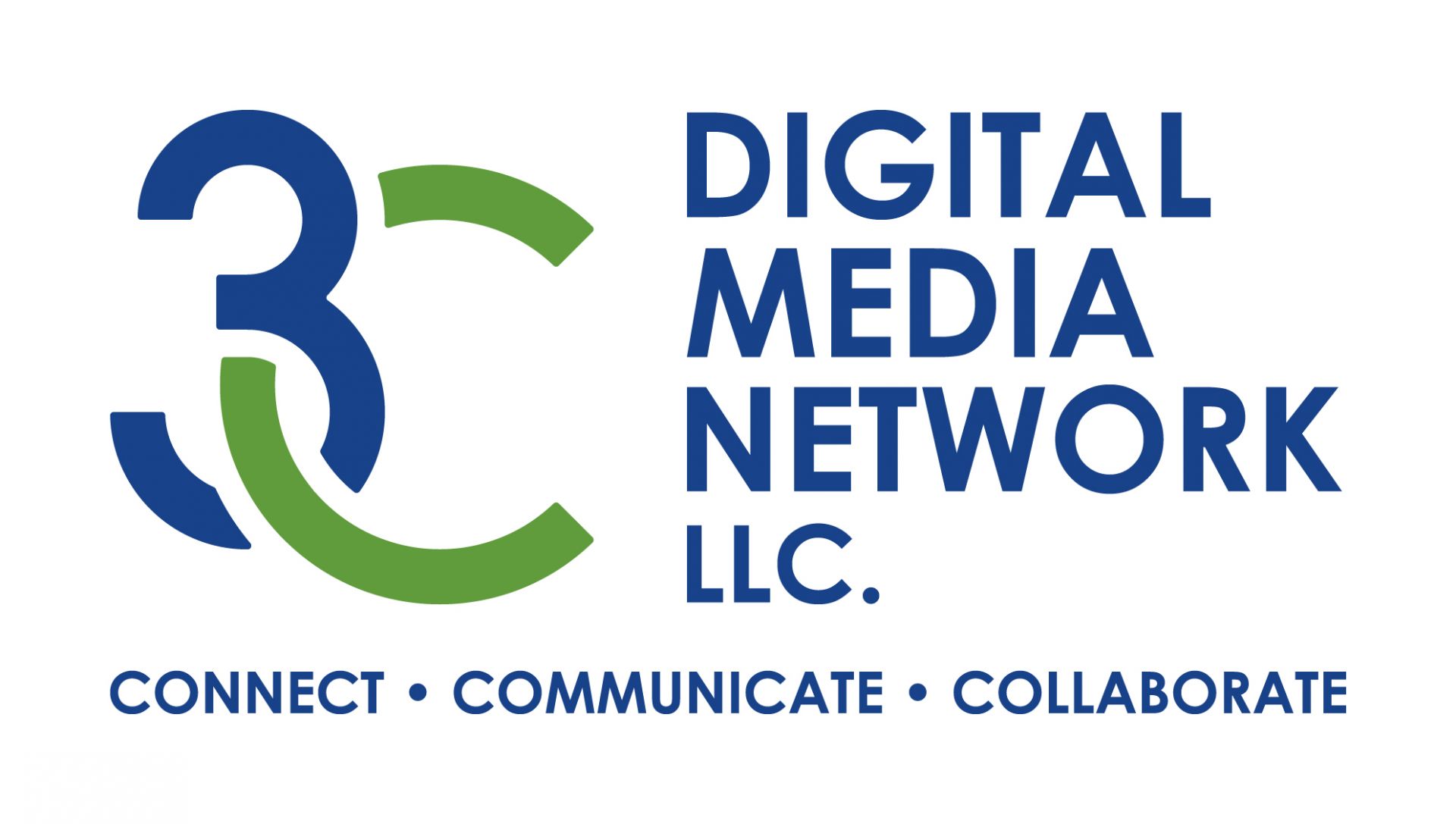 Sign up to learn about new updates, resources, and courses.