We're going to share a short story with you. Stay with us and you just might start to see how it relates to finding leads for your allied health practice.


A hardworking laborer struggled to provide for his family by breaking stones from nearby hills and selling them for a meager price in the markets. One day, he visited an artisan's shop and discovered that the artisan was turning his stones into valuable art, earning a substantial income.


The laborer was disheartened, feeling that his relentless toil under the hot sun, earning so little for such long hours, was unjustly compared to the artisan's comfortable, high-earning work. The artisan offered a modern perspective: It's not about how hard you work, but how useful your work is.
Work Smarter, Not Harder
Another way to think of this story is to work smarter, not harder. In the dynamic business world, the key to success often lies in working smarter, not harder. When driving leads for your business, making the right strategic choices can significantly impact your results. The path to success is not solely about putting in endless work hours, but leveraging the most effective and efficient methods to achieve your goals.


In this blog post, we hope to provide you with a wealth of ideas and insights to help you choose the right strategies for lead generation. Whether you're seeking cost-effective solutions, efficient tactics, or innovative approaches, we will equip you with the knowledge and inspiration to make informed decisions and achieve better results for your business.
1. Identify Your Target Audience
The foundation for a successful lead generation campaign starts with knowing your audience inside and out. This means digging into their background, interests, what bugs them, and how they behave. This information isn't just a nice-to-have; it should be the first thing you do in a marketing campaign before spending money in places that may not get you leads.
2. Create a Professional Website
In today's digital age, your website is the essence of your allied health practice's online presence. It's crucial to ensure your website is meticulously designed, responsive across various mobile devices, and boasts user-friendly navigation.


In addition, it should feature compelling calls-to-action and strategically placed lead generator forms (which is just a way of collecting emails from website visitors) to turn casual website visitors into potential leads. Your website should reflect your practice, its unique message, and should be inviting to all, especially your ideal clients.
3. Content Marketing
Now that you've done the preparation needed to take care of those leads that come to you, here are some very specific ways to generate leads. High-quality content specifically designed to address the unique needs and interests of your target audience is paramount.
Whether it takes the form of blog posts, engaging videos, informative ebooks, or enlightening webinars, sharing valuable content on your website and across your social media platforms can be hugely beneficial. Check out this blog post for some of our favorite lead generator ideas.
4. Search Engine Optimization (SEO)
By employing best practices in SEO, you ensure that potential leads can easily discover your allied health practice when searching for keywords directly related to your field of expertise. We know that SEO can be a little overwhelming, especially when you first get started. Check out our

blog post

about SEO specifically geared towards private practice owners like you for some tips.
5. Social Media Marketing
Platforms like Facebook, Instagram, LinkedIn, and Twitter provide an incredible space for connecting with your audience, sharing invaluable content, and strategically deploying targeted ads. These platforms allow you to engage in meaningful conversations with your existing and potential clients, establish your practice as a trusted authority in your field, and showcase your services and expertise.


Through regular posting, sharing relevant and insightful content, and utilizing efficient ad targeting options, you can efficiently reach and strike a chord with potential leads who fall within your chosen demographic. These platforms are dynamic tools that, when used effectively, can play a pivotal role in your lead generation strategy by cultivating relationships, building brand awareness, and driving potential clients to your allied health practice.


6. Email Marketing
Email marketing allows you to send highly personalized and relevant content to your subscribers. To entice individuals into joining your mailing list, consider offering valuable incentives such as exclusive discounts or downloadable resources in exchange for their email sign-ups.


One of the best perks of email marketing is that it allows you to establish a direct line of communication with potential leads, nurture relationships, and keep your practice at the forefront of their minds, all using one technique. It's a cost-effective and efficient way to engage with your audience and convert leads into loyal clients over time.


7. Pay-Per-Click (PPC) Advertising
For those seeking an effective means of immediate visibility, the world of PPC advertising is awaiting. Platforms like Google Ads offer a space to launch targeted advertising campaigns.


These ads can appear when users conduct searches using specific keywords closely associated with your allied health practice. Just remember that having a specific audience in mind is important here because PPC can get costly quickly, so you want to have high conversion rates for this technique.


9. Webinars and Events
In the era of virtual connectivity, hosting webinars and online events is an invaluable tool for forging connections and nurturing leads. The requirement for attendees to provide their information during registration is a crafty approach to establishing connections with highly engaged potential leads, but as you can imagine there are many other benefits that come with events like this as well.

Keeping An Eye on Your Efforts
As you start picking and choosing which techniques will be best for your practice, don't shy away from rigorous A/B testing. Experiment with different headlines, CTAs, and content formats to determine what best resonates with your audience.


Be sure to keep an eye on your analytics and tracking tools to continually assess the performance of your lead generation strategies. With this data in hand, you can make informed decisions about which channels or strategies are generating the most leads and make necessary adjustments.


In the pursuit of more leads, you aren't merely growing your practice; you're making a profound impact on the health and well-being of your patients. It's not just about working harder; it's about working smarter. Your efforts in the allied health landscape are marked by empathy, motivation, and a profound knowledge of your field. Thank you for paving the way to a brighter, healthier future for all.
©Image by Jessica Southfield

STAY CONNECTED, RECEIVE OUR UPDATES DIRECTLY TO YOUR EMAIL.
Subscribe to
3C Digital Media Network Blogs
3C Digital Media Network, LLC will use the information you provide on this form to send you our blog posts and occasional information and updates on products, tools, and resources. You can change your mind at any time by clicking the unsubscribe link in the footer of any email you receive from us, or by contacting us at

[email protected]

.



We will treat your information with respect. For more information about our privacy practices, please visit our website at

3cdigitalmedianetwork.com

. By clicking the Subscribe button, you agree that we may process your information in accordance with these terms.
About the blogger
Heather Jensen
As a mom with kids who have struggled with speech disorders, autism, ADHD, and anxiety Heather is familiar with therapy-based clinics and the hardworking professionals that own them.


With a bachelor's degree in web design and development, a certification as a StoryBrand Certified Guide, and years of helping small business owners build successful enterprises, Heather understands what unique insights make therapy-based clinics stand out.


These two ideas ultimately fueled her passion for Therapy Marketing Solutions, a marketing agency that supports thriving, vibrant practices.
Did you like this post?
Consider supporting 3C Digital Media Network Blogs.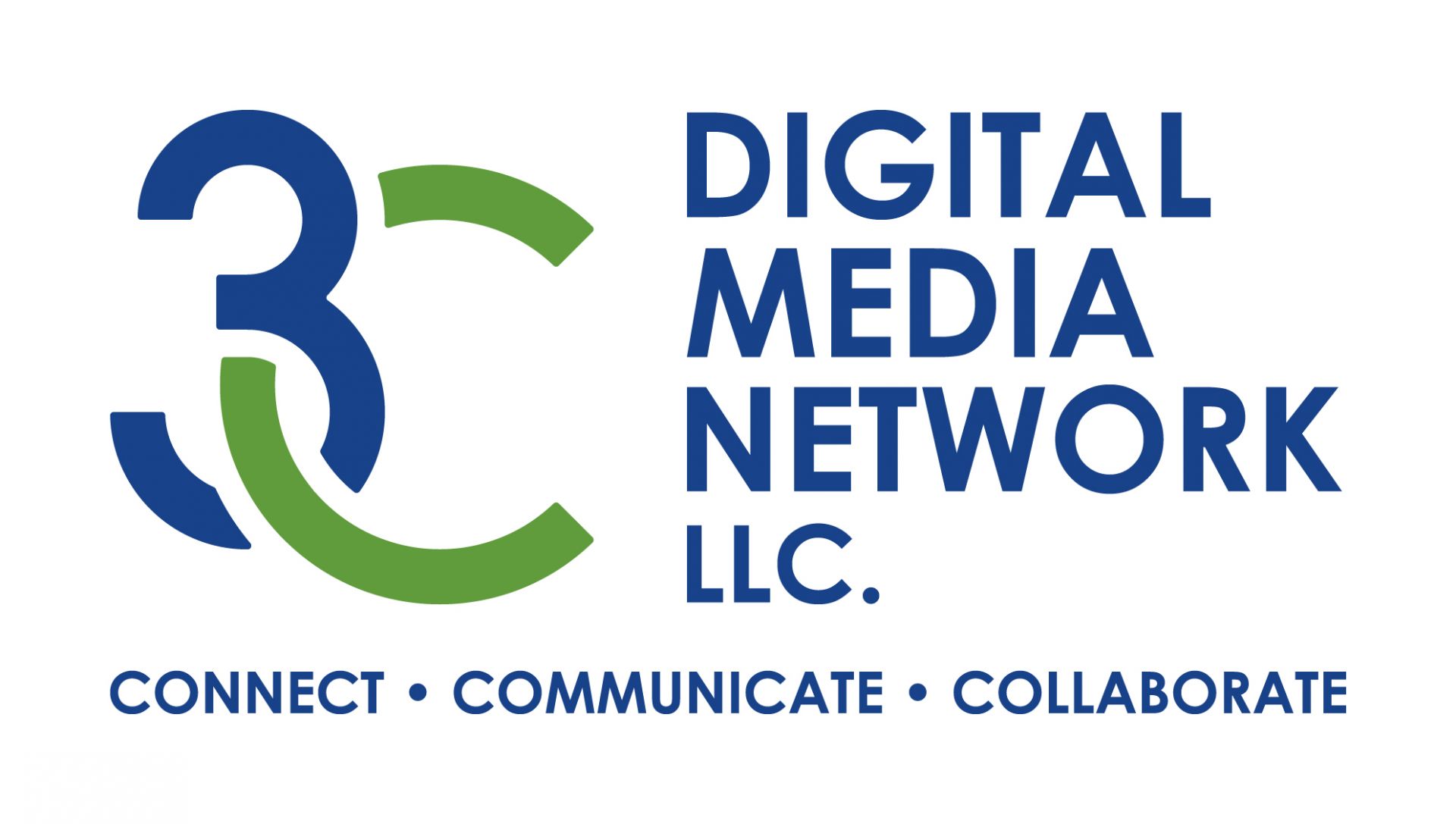 Sign up to learn about new updates, resources, and courses.