Once you've set up your practice, it's time to look for someone who can handle all your marketing. There's just one problem- you're not quite sure how to start looking for a marketer.


Marketing covers various activities, from planning and strategizing to execution and analysis, all under one umbrella. You can benefit from multiple marketing activities including but not limited to content marketing, influencer marketing, affiliate marketing, paid advertisements, RWA activations, community building, etc.


The first question you should ask yourself is, "Should I look for someone adept in all the different types of marketing?" or go for a team that is an expert in one form of marketing? Before deciding, let's look at some key qualities that make a great marketer.


What to look for in a marketer before hiring one?


Technical know-how is essential for a marketer to possess. More than that, look for these character traits when hiring someone to market your brand:
Out-of-the-box thinking abilities:

Let's be honest. Your services won't be something that only you will be offering in the market. A marketer should be able to think differently, to package what you are offering uniquely.

Patience:

Not something many will tell you to look for in a marketer, but patience is a rare and a must-have quality. They need to understand how your offering solves the problems of your target market. They must spend time researching and understanding your clinic, target market, and competition. Plus, growth from marketing initiatives doesn't happen overnight.

Adaptable:

The market your business will be operating is dynamic, so should be the mindset of whoever does your marketing. Go for someone ready to change strategies and plans as per the need of the hour.

Willingness to learn:

No matter how experienced your marketer is, there will always be something new to learn in this ever-developing field. Look for that hunger to learn in the person you wish to hire.





What skills should you look for in a marketer?


Whether you offer B2B services, B2C, or both, the person you hire for your marketing should be able to do one thing right- communicate the story that you'd like to tell your audience and talk about,the uniqueness that you offer in a way that sparks interest.
Here are some practical knowledge and skills to look for when interviewing someone for a marketing position.

Great communication skills: Whether verbal or non-verbal, a marketer should be able to present what they think clearly. Look for signs like eye contact, hand gestures, and confident speaking skills while interacting with a prospective marketer for your business. It's always good to remember that the marketer will be presenting your business to your target audience. So, if they don't communicate with you well, they won't be able to share your brand to your audience.


Storytelling abilities: Every successful marketer resorts to telling their audience a story about the brand in successful campaigns. The person you hire should be able to weave stories that touch the hearts and minds of your audience rather than just telling them what you are offering. It's through compelling storytelling that people remember brands.


Planning and analytical skills: In marketing, planning is everything! Whether content marketing, social media marketing, or email marketing, you need to have a plan made well in advance for execution. Again, analyzing the results of your effort and making necessary adjustments to improve them is another ability to search for in a candidate.


Experience with digital tools and platforms: Their comfort with various digital tools and platforms depends on what they will be doing for your clinic, but it is good to hire someone confident and has a lot of experience with the tools you require. More than a must-have skill, this is a good-to-have skill in your marketer.


Result-driven approach: Whenever you look at the career path of a successful marketer, common thread is a commitment to driving results. The metrics like cost per acquisition (CPA), cost per lead (CPL), customer lifetime value (CLV), click-through rate (CTR), bounce rate, and lead-to-customer conversion rate should be well-known to every marketer. Having a thorough understanding of these concepts will allow them to make strategic decisions for your practice that make a return on the investment.


Should you hire an in-house marketing resource or a marketing agency?
In-house marketing resources will dedicate 100% focus to your business. However, they might not have the wide range of expertise that marketing agencies provide. There is almost a perfect balance between the pros and cons of having an in-house marketing team and a marketing agency. Which option you should choose depends on the following factors:
The time you can spend on recruiting, training and retaining a marketing team

It doesn't matter how many people you are hiring, getting an in-house marketing team requires time and effort. If you are willing to spend time finding the right person for your marketing, go for an in-house resource(s). Otherwise, choose an agency that has experienced marketers to do the job. When you outsource your marketing, you don't have to worry about getting the job done and following up for updates. You share the task, agree on the expected submission date and number of edits. Your job is done.


The control you want to have over the marketing team

If you want your marketing resources only to focus on your business choose an in-house marketing team. If you want professionals to work on set marketing deliverables, you can opt for a marketing agency. Agencies appoint a dedicated point of contact who can help you complete work without you having to reach out to the content writer, graphic designer or social media executive. All you need to do is share the task and your expectation.


Budget for the marketing team



Having an in-house marketing team comes with hiring costs, salaries, digital marketing tools, subscription fees and other miscellaneous costs. If you can afford to keep significant money for your marketing needs, then an in-house team would work best for your business. For most practices, hiring another full-time employee might not make the most sense budget-wise. Good marketing agencies don't come cheap, but you won't need to worry about additional costs other than their monthly retainer or per deliverable cost, whichever you agree upon.



Conclusion

Before hiring someone to help with your marketing, analyze how much time, money and effort you can put into getting a team ready. Once you think about your options, look for someone with has the aforementioned skills to market your business effectively.



Need some more marketing advice? Listen to my podcast,

Therapy Marketing Solutions

, where I bring real-world applications to help you market your practice, diffuse the mystical power behind marketing, and meet with everyday clinic owners to discuss how they're growing their thriving businesses.

©Photo by Heather Jensen
STAY CONNECTED, RECEIVE OUR UPDATES DIRECTLY TO YOUR EMAIL.
Subscribe to
3C Digital Media Network Blogs
3C Digital Media Network, LLC will use the information you provide on this form to send you our blog posts and occasional information and updates on products, tools, and resources. You can change your mind at any time by clicking the unsubscribe link in the footer of any email you receive from us, or by contacting us at

[email protected]

.



We will treat your information with respect. For more information about our privacy practices, please visit our website at

3cdigitalmedianetwork.com

. By clicking the Subscribe button, you agree that we may process your information in accordance with these terms.
About the blogger
Heather Jensen
As a mom with kids who have struggled with speech disorders, autism, ADHD, and anxiety Heather is familiar with therapy-based clinics and the hardworking professionals that own them.


With a bachelor's degree in web design and development, a certification as a StoryBrand Certified Guide, and years of helping small business owners build successful enterprises, Heather understands what unique insights make therapy-based clinics stand out.


These two ideas ultimately fueled her passion for Therapy Marketing Solutions, a marketing agency that supports thriving, vibrant practices.
Did you like this post?
Consider supporting 3C Digital Media Network Blogs.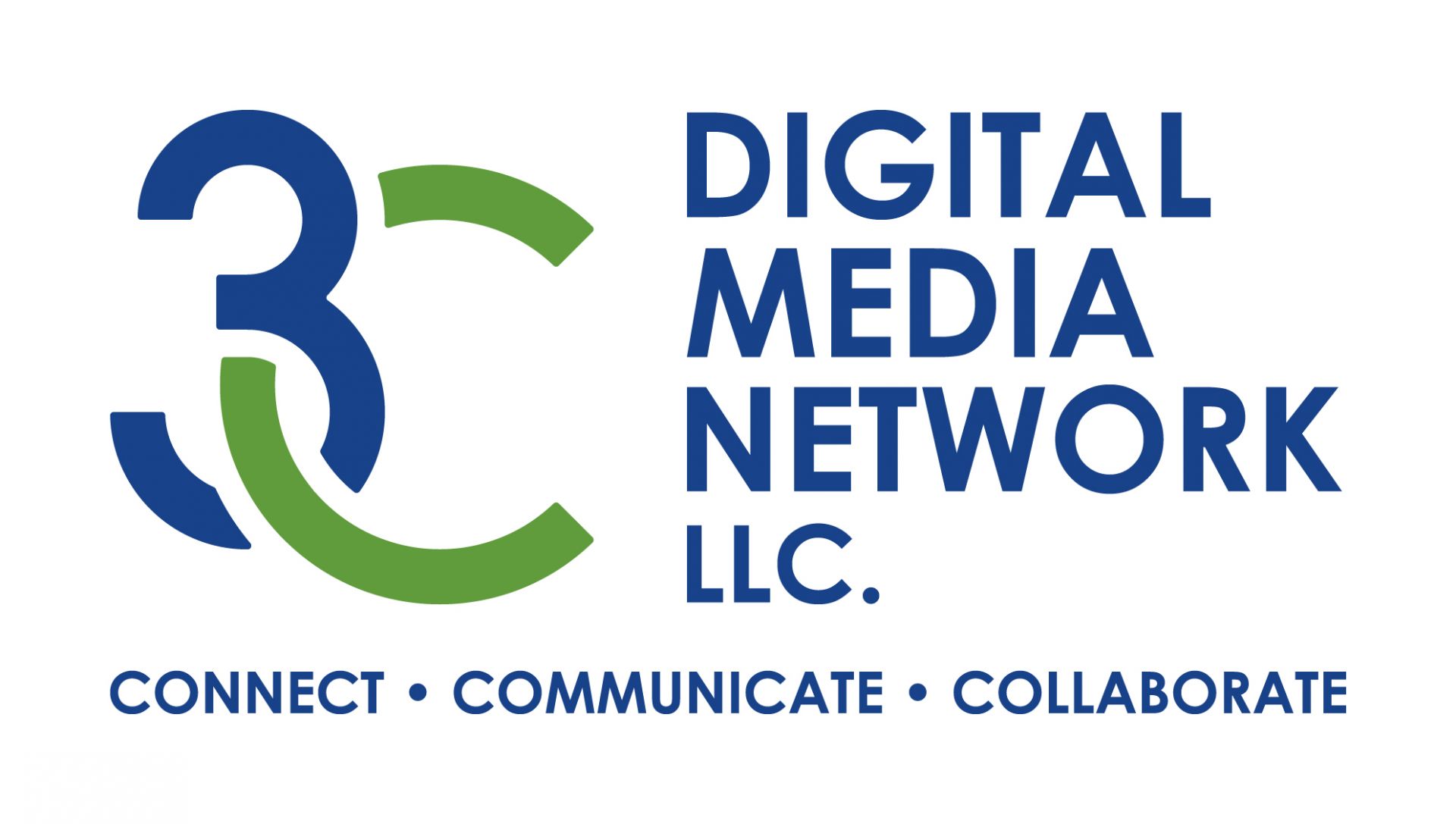 Sign up to learn about new updates, resources, and courses.