Navigating insurance is the worst! It seems like the only people who do it well are the insurance companies themselves, and that's not even always the case. Don't get me wrong, clients appreciate smaller bills, but at what cost?


Are you considering a private pay pricing model? Tired of insurance companies having the power to decide the type of care your clients receive, the length of care, and how much you'll be paid for care? We shouldn't try to fit humans in a box; this applies especially to their care, which is where private pay practices come in.


How to Grow Your Private Pay Practice

So you've decided to start a private pay practice, congratulations! But wait, how do you build a clientele of solely private pay patients? Building a private pay practice is not all flowers and sunshine. It comes with its challenges, but approaching it with your eyes open will help you establish client care and a thriving practice. Here's a handful of ideas to get you started:


1. Define Your Niche


When you define your niche, you enable yourself to become an expert in the field. People will seek you out. Those in the industry will refer clients to you based on your niche and ability to provide specific help. It also allows you to hone in on one aspect and learn the ins and outs perfectly.


Once you have determined your niche, make sure prospects, clients, and referral partners understand your services and how it helps them. Become the expert and talk about it everywhere. Consider creating a following on social media, through email sign-ups, and even in your local community. If people associate you as an expert in the field, they will seek you out, regardless of your clinic's pricing model.


2. Develop Your Brand


Developing a brand for your clinic is essential, no matter your pricing model for your clinic. When you are a private practice, it's vital that prospective clients understand your brand. They're making the decision to pay out-of-pocket, so naturally, more thought will be put into starting care with you.


Are you the right practice for them? Will they genuinely benefit from your care? Your brand will help them make these decisions.


Clinics make the mistake of thinking their brand is only the visual aspects, thinking that creating a logo with a color palette and strong font choices is all they need, but a brand goes far beyond that.


"Branding is about so much more than what people see. It's about how you make people feel." – Kimberly Haydn


There are two segments of a brand. The first is the visual side of your brand. This includes the logo, color palette, and font choices. The second focuses on the message, voice, tone, and customer persona. Defining your brand will help potential clients understand the services you offer and the value it will bring them.
3. Build a Referral Network
I know referrals are hard. Many professionals feel uncomfortable with networking because we all have had that individual who takes obnoxious to a whole new level, but that's not networking. So… if that is not networking, then what is?
Networking is about meeting people, learning about them, and their business. Who you reach out to may involve some strategy, but the time spent getting to know one another should never be strategic. If you approach your first interactions with a spirit of curiosity and giving, the rest will work itself out.


"Networking is not about just connecting people, it's about connecting people with people, people with ideas, and people with opportunities" –Michele Jennae


4. Set Competitive Rates
One of the benefits of using a private practice pricing model is setting rates that allow you and your clinic to flourish. You're actually getting paid what you are worth rather than allowing insurance companies to dictate your pricing.


The question is, how much should you be charging? Various factors, such as location, office space rental, licensure, staff, and income goals, come into play when determining price. Once you have all those numbers, it is important to conduct market research to ensure that your rates are competitive and attractive to potential clients.


When structuring your pricing for a private practice, you may want to consider offering packages or discounts for repeat clients to encourage loyalty.
5. Leverage Technology


Technology makes all of our lives easier. When you are able to use technology, you can streamline your practice and make it more accessible to clients. As a baseline, I suggest investing in online booking with automated intake forms.

The more you can automate the process of working with clients, the less you have to worry, and the more enjoyable it will be for clients to work with you. It gives them the freedom to book appointments after hours at their convenience. This might be included with the practice management tool you choose.


Some practice management software includes marketing automation tools. If yours does not, I suggest you use some kind of email marketing software like Constant Contact or a CRM (customer relation management) like HighLevel to track and communicate with clients.


Just a quick side note: as a private practice that does not accept insurance companies, you technically will not have to worry about HIPAA compliance. However, you may still want to look for technology that makes that a top priority since it is the expected standard of care by clients and many licensing and state boards. To learn more, listen to HIPAA and Marketing: What You Need to Know to Protect You and Your Clients.


6. Provide Excellent Service
You have the knowledge and ability to help people but ask yourself, is your practice set up to provide a fantastic client experience? This often includes leveraging technology, but it is much more than that.


To provide excellent service, creating solid processes and systems is vital. Pay close attention to every touchpoint with your business. Make sure you build a process for intake, current clients, and exiting clients. That way, they will feel taken care of and will tell everyone.


On our podcast, we recently interviewed an amazing virtual assistant who shed additional light on providing excellent service.
7. Measure and Adapt
You've made it to the final step! Measure the success of your practice regularly and adapt your strategies as needed.
This could include tracking your conversion rates, client satisfaction, and retention rates. Set reminders to do this every 3-6 months. The more you review and revise, the more streamlined your practice will become, and clients will rave about your services.
Additional Tips:
Here are a few bonus tips to help build your private practice.


Offer free 15-minute consultations. Therapy is very personal, so personality matters. Let them get to know you!
Become the authority in the field. Create blog and social media content that answers ALL the questions a potential client might have about your therapy.
Educate prospective and new clients. Create a getting started guide. This will help you to create clear expectations when working together and what they can expect from working with you.


I know that was a lot, but it doesn't all need to be done in a day or month. Focus on one or two of these suggestions and slowly add the others as you establish your practice.


Building a practice takes work, whether you accept insurance or not. The big difference is that a private pay model will occasionally encounter objections to price.


It is essential to know how to overcome price objections. Be transparent and make sure people understand the benefits of working with a private pay practice versus a practice that accepts insurance.
©Images by Getty Images

STAY CONNECTED, RECEIVE OUR UPDATES DIRECTLY TO YOUR EMAIL.
Subscribe to
3C Digital Media Network Blogs
3C Digital Media Network, LLC will use the information you provide on this form to send you our blog posts and occasional information and updates on products, tools, and resources. You can change your mind at any time by clicking the unsubscribe link in the footer of any email you receive from us, or by contacting us at

[email protected]

.



We will treat your information with respect. For more information about our privacy practices, please visit our website at

3cdigitalmedianetwork.com

. By clicking the Subscribe button, you agree that we may process your information in accordance with these terms.
About the blogger
Heather Jensen
As a mom with kids who have struggled with speech disorders, autism, ADHD, and anxiety Heather is familiar with therapy-based clinics and the hardworking professionals that own them.


With a bachelor's degree in web design and development, a certification as a StoryBrand Certified Guide, and years of helping small business owners build successful enterprises, Heather understands what unique insights make therapy-based clinics stand out.


These two ideas ultimately fueled her passion for Therapy Marketing Solutions, a marketing agency that supports thriving, vibrant practices.
Did you like this post?
Consider supporting 3C Digital Media Network Blogs.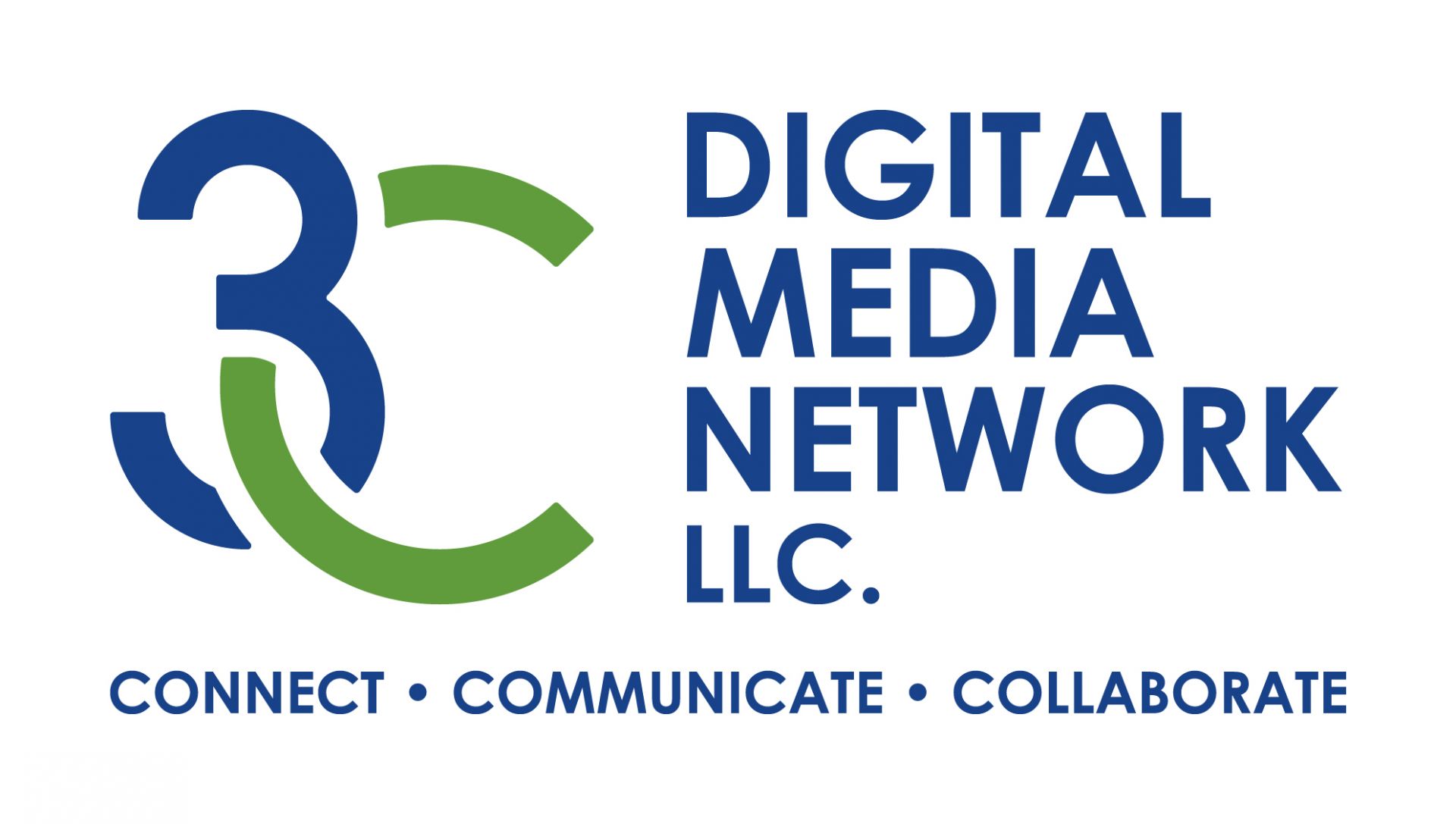 Sign up to learn about new updates, resources, and courses.